Microsoft is not doing either of us any favors with this one, I'm sorry to say. It does this a bit if you run IE Explorer latest versions and it gets hardcore about it starting with Windows 8. Basically, they're doing more than just "protecting" you. They're also charging a tax on small developers, who hate it. Where I come from that's called "protection money" and it isn't legal.
There's two things you need to know about G-Wizard software and Windows SmartScreen. First, our software is safe and used by thousands of machinists from some of the most reputable manufacturers on the planet. We're not a secret Bulgarian Phishing Operation left over from the Cold War. We use code signing certificates from a reputable source. All of our releases are always signed. That doesn't seem to slow Microsoft down from claiming they're not, unfortunately. There are a lot of reasons this could be, and I notice Microsoft isn't even very consistent--some releases fail and some don't.
That brings me to my second point. If SmartScreen is preventing you from downloading G-Wizard, you can simply disable until you get G-Wizard installed and then turn it back on if you like. To do so basically involves making CNCCookbook a trusted site. Here are the directions for how to do that copied from Microsoft's own site:
Open Internet Explorer by clicking the Start button . In the search box, type Internet Explorer, and then, in the list of results, click Internet Explorer.

Navigate to the website that you want to add to the list of trusted sites.

Click the Tools button, and then click Internet Options.

Click the Security tab, and then click Trusted sites.

Click the Sites button.

The website address should appear in the Add this website to the zone box.

If the site is not a secure site (HTTPS), clear the Require server verification (https:) for all sites in this zone check box.

Click Add, and then click Close.

On the Security tab, click Custom level.

In the Security Settings dialog box, scroll to find Use SmartScreen Filter, and then click Disable.

Click OK, and then click OK again.
Sorry for the inconvenience. We wish Microsoft had figured out a better way. Alternatively, download with Google Chrome or Firefox instead of IE.
Once downloaded, you may get this message: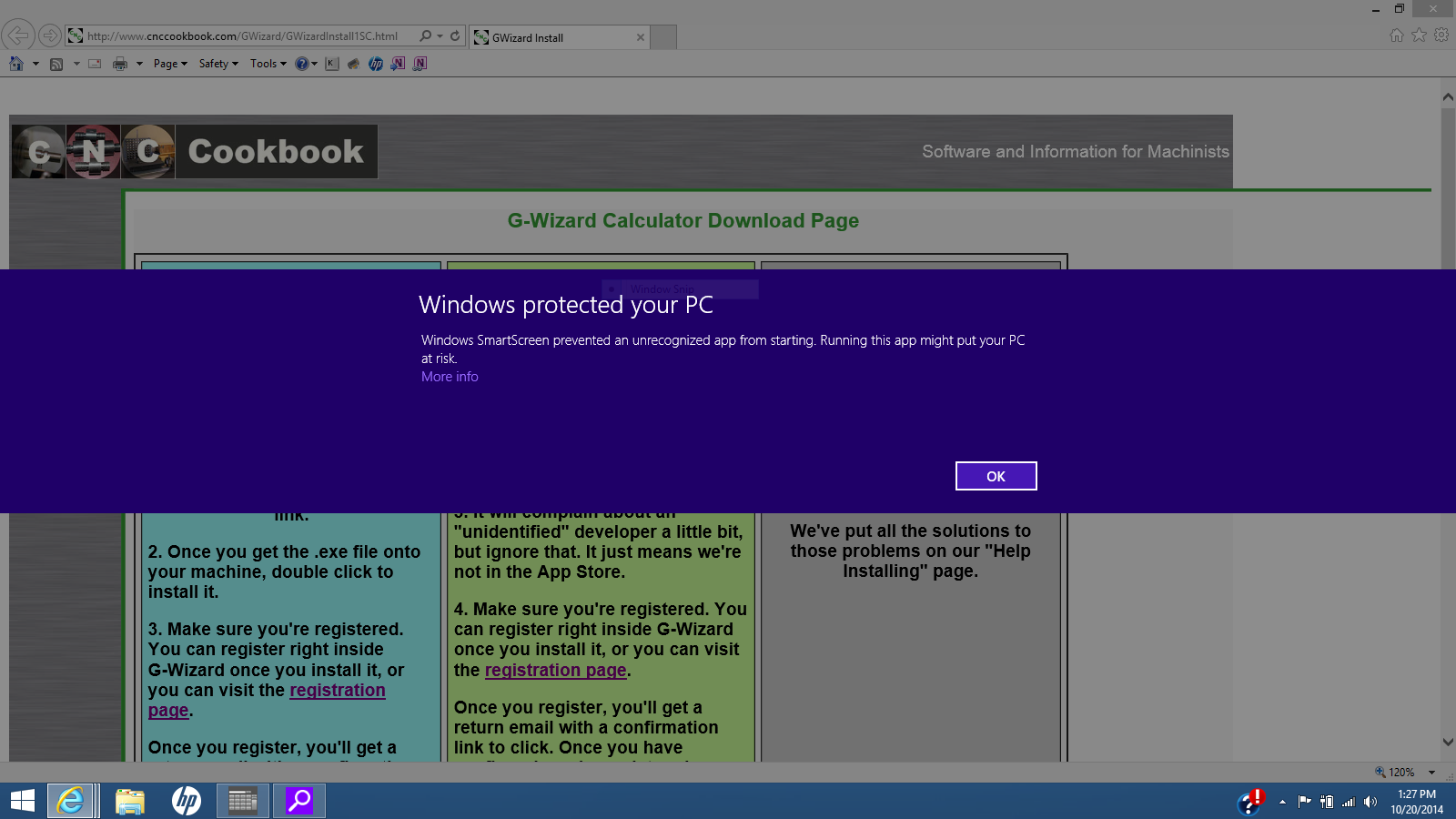 Just click "More Info" and use there is an option to install it anyway...